Hi and welcome to Nash-City
First of all let me tell you somethin' about me.
I'm a country music fan from Germany who just started to build up an own homepage. So if there are any problems with the page, excuse me please. These are my first steps in this kind of programming. And this is the result of.
My love for country music started more than 40 years ago when I made my first trips to London in 1971 and 1972. On British radio station BBC I heard a lot of Johnny Cash, Bobby Bare, and Lynn Anderson. I even bought my first Country vinyls over there including Ring of Fire (The Best of Johnny Cash), still one of my favorites.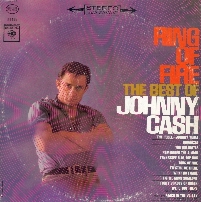 At home I tried to tune in to AFN Europe to listen to their country music shows and specially the American Country Countdown every weekend. There were only a few and just one hour lasting shows on different German stations. But my love for this music went deeper and deeper.
Luckily for me only some years later I got the chance to combine needs and loves when I was sent to Texas for some training. For three months I was exposed to a lot of country music. Stations K-102 and the still active KHEY Y-96 in El Paso/TX made it possible to listen to my loved music 24/7. But there was live music too. Local musicians like Cliff Seaman or the then newcomer Moe Bandy made my dreams come true.
During the second half of the seventies, and mid and late eighties my family and I lived in El Paso for more than three years totally, using as much time as possible to travel across the country from Florida to Frisco and even the Niagara Falls. Not to forget Nashville with the Grand Ole Opry, the Mecca for all country music fans, as well as Austin and Bakersfield.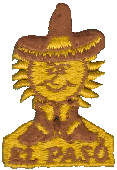 And I also used every chance to attend concerts with the likes of Johnny Cash and June Carter and the Carter Family, George Strait, Alabama, Randy Travis, just to name a few, and to buy as much vinyls, tapes or CDs, as I could afford.
Starting in the early nineties I had the chance to co-host a country music show on a local radio station once in a while. This made it possible for me to attend press conferences with international country music stars like Emmylou Harris, Trisha Yearwood, Marty Stuart, Shawn Camp, John McEuen and all the other guys of the Nitty Gritty Dirt Band, Ricky Skaggs, George Hamilton IV, Stonewall Jackson, Mark Chesnutt, John Michael Montgomery, Lorrie Morgan, Travis Tritt, Charlie Daniels, and many, many more better or lesser known international country music singers.
Meanwhile my own country music collection grew steadily and contends almost 85,000 songs, all listed in a self-made database with information like biography, Billboard single chart rankings, songwriters/composers etc. And there will be more and more almost every day. So country music is and always will be my second love.
Hope you enjoy your visit on this page. Come back soon for different Specials, more pictures in my Gallery (all own material), or a closer look at another featured star in the Artists-section. Check also the Links-page for added references to other sites concerning country music and worth a look.
Although my native language is German the complete homepage is done in English, a language normally common to all country music fans.
If you have any suggestions or you can't find the answer to an own question in the internet you may mail me at RadioNash(at)maxi-dsl.de. I'll answer as soon as possible.